"These creatures are stealing our water!"
―Ajara, Losers Circle
Ajara] is a Past Mipedian Creature
Ajara


Card Information
Card Number
Alliances Unravelled-
Card Type
Creature —


 Mipedian Past Scout

Rarity
Rare
Biograhpical Information
Gender
Female
Loyalty
Mipedians
Enemy
Danians
Televisual Information
First appearance
A gigantic mission (Cameo)
Last appearance
Losers Circle



Creature Information
Ajara is a Mipedian researcher from the Perim of the past. She did research on why the Mipedian teritory was starting to lose water. She, along with Peyton and Sarah discoverd it was the Danian Tribe who was responsible.
Appearance
Ajars Resembles a lizard with red skin. She has a helmet with a lizard sail on it
The Card
Stats and Card text
Courage :
40
Power :
35
Wisdom :
40
Speed :
80
Energy :
40
Mugic Counters :
2
Past Creatures you control deal an additional 5 attack damage to Creatures with fewer [MC] than that Past Creature.

Unique
"Although the first to discover the problem, she was the last to be believed."
Promos
Set
TV Show
Card Owners
Creature Appearances
Picture Gallery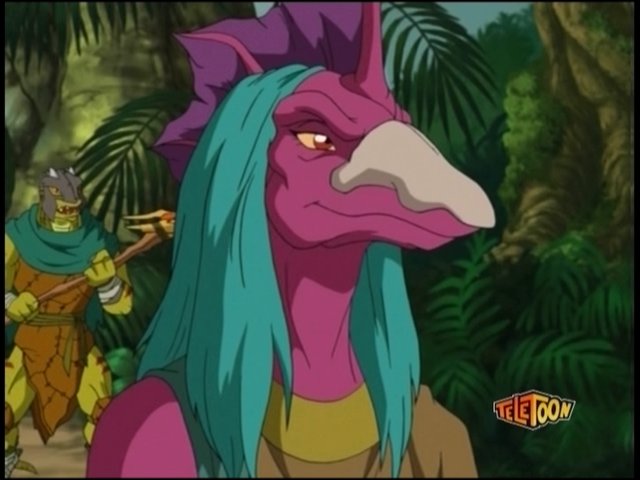 Notes
Related Pages
Ad blocker interference detected!
Wikia is a free-to-use site that makes money from advertising. We have a modified experience for viewers using ad blockers

Wikia is not accessible if you've made further modifications. Remove the custom ad blocker rule(s) and the page will load as expected.