Dakkamal

Melee Trainer



Card Information
Card Number
Beyond The Doors-45
Card Type
Creature —


 Mipedian Elite Minion

Rarity
Uncommon
Biograhpical Information
Gender
male
Loyalty
Mipedians

-M'arrillians

Enemy
M'arrillians

-Non M'Arrillians

Televisual Information
Appears in
Warriors of eternity



""You can't stop the M'arillians! WE ARE INVINCIBLE!""
―Ihun'kalin via Dakkamal, Warriors of Eternity
Appearance
Dakkamal has leathery yellow skin and a red scar over one eye. He wears a breastplate that looks mildly like samurai armor, a red scarf, and usually carries a barbed spear.
Connections
Affiliations, Loyalties and Allies
For the most part Dakkamal was loyal to the Mipedians, but during the M'arrillian Invasion he was caught under the control of the cheiftain Ihun'Kalin, serving the M'arrillians for the rest of the invasion.
Enemies
M'arrillians
Non-M'arrillians
Card Details
Basic Stats
Courage :
20
Power :
20
Wisdom :
50
Speed :
50
Energy :
35
Mugic Counters :
2
Textbox
(MC): Target Creature gains "Invisibility : Strike 10"
_BrainWashed_

(MC): Target Creature loses 25 Speed.
TV Show
Biography
Appearances
Warriors Of Enternity
Cards and Scans
Quote
""You can't stop the M'arillians! WE ARE INVINCIBLE!""
―attribution, Warriors of eternity
Gallery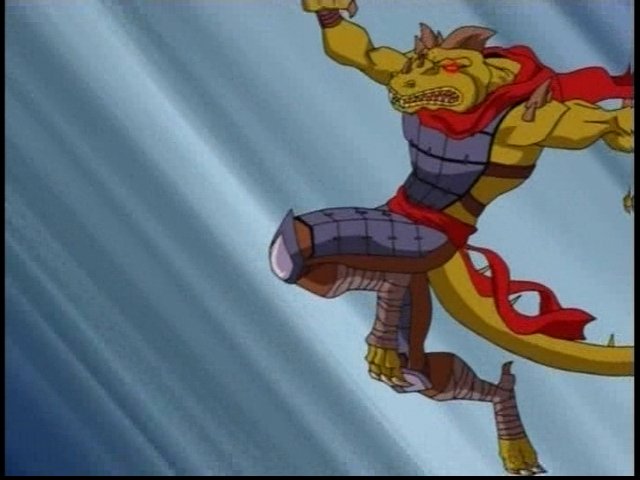 Ad blocker interference detected!
Wikia is a free-to-use site that makes money from advertising. We have a modified experience for viewers using ad blockers

Wikia is not accessible if you've made further modifications. Remove the custom ad blocker rule(s) and the page will load as expected.