Kinnianne

Ambassador to the Mipedians



Card Information
Card Number
Silent Sands-3007
Card Type
Creature —


 OverWorld Creature - Ambassador

Rarity
Artist
Khary Randolph

Emilio Lopez

David Curiel

Biograhpical Information
Gender
Female
Televisual Information
Appears in
Newbie



Kinnianne is an OverWorld Creature.
Appearance
Kinnianne resembles a fox-like creature in a red hooded-cape and battle armor.
Background Information
Kinnianne is the OverWorld Ambassador to the Mipedians. She is the daughter of Hune Canin, a Muge, and Eremia, an Elementalist. Hune Canin claims she takes after her mother's side of the family.
Powers and Abilities
Being the ambassador to Mipedians, Kinnianne can cast both OverWorld and Mipedian Mugic.
Card Details
Courage :
60
Power :
35
Wisdom :
65
Speed :
60
Energy :
50
Mugic Counters :
2
If a Mugic or ability would heal a Mipedian you control, it heals an additional 5 damage.


Kinnianne may cast both OverWorld and Mipedian Mugic.


Unique
Tips and Strategies
Promotions
In the Show
Appears in the opening sequence of Chaotic: Secrets of the Lost City, the 3rd season of the series.
Breakdown
| # | Episode | Used in BattleDrome? | Appearance in Perim? |
| --- | --- | --- | --- |
| 56 | Newbie | Yes | No |
Appearances
"Newbie"- Season 2
Card Owners
Trivia
Kinnianne also appears on Na-inna's card
Kinnianne also appears on Akkerbal's card
Pictures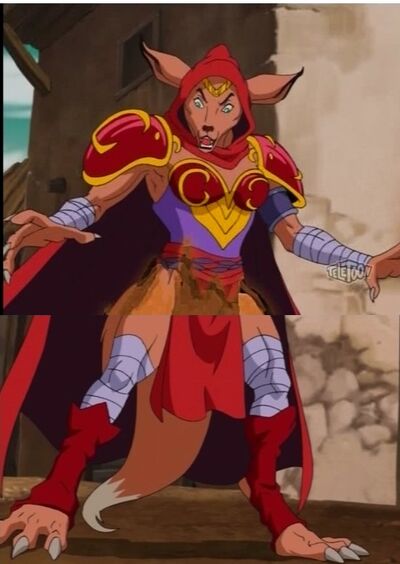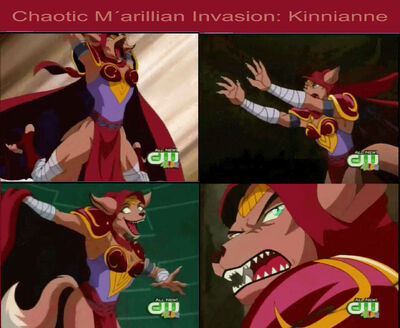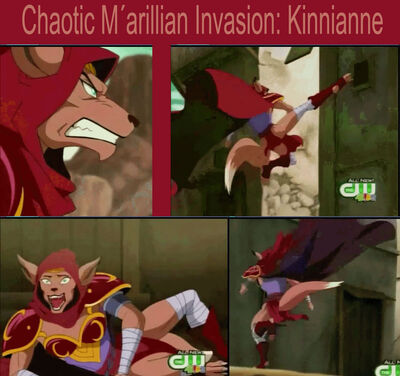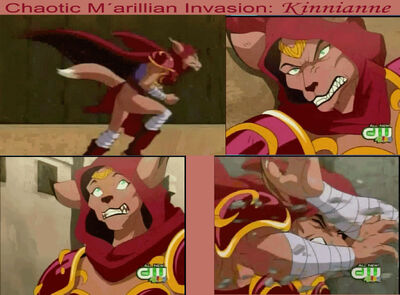 See Also
External Links
Ad blocker interference detected!
Wikia is a free-to-use site that makes money from advertising. We have a modified experience for viewers using ad blockers

Wikia is not accessible if you've made further modifications. Remove the custom ad blocker rule(s) and the page will load as expected.